Journey with us to know more…!!
If you have your brand story to share…we will be your storyteller!
For we will bring out the best among the rest!
You Share
If you wonder whom to share your lingering thoughts then let them mingle with us…
We Transform
For we will let loose our brains creatively to transform your thoughts into reality…
All Will Avail
Your dreams will come true finally, and your brand will be enhanced significantly…
Welcome to
Sanjeevani Advertising Co
With over three decades of experience and expertise in the advertising arena, Sanjeevani has been providing 360° advertising solutions across various platforms and media.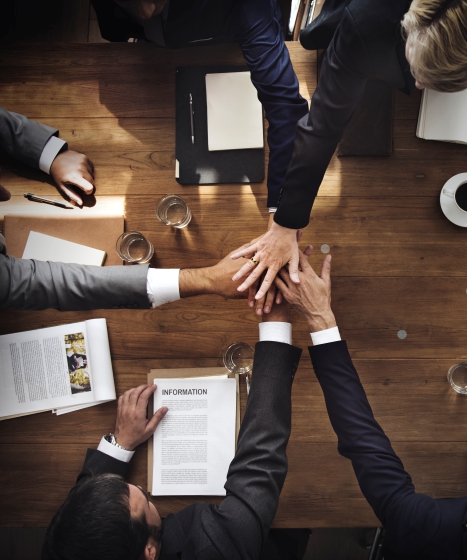 Media
Reasons would be many and seasons may vary…at Sanjeevani we will take your endeavour a step beyond extraordinarily, wherever whenever whatever, impactfully!

Events & Exhibition
(State / National / International)
Let the world know what you have to show…and to exhibit your best leave it to Sanjeevani the rest, for we will ensure every event is memorable to the core!

Production
Eyes may see with more clarity and ears may hear more clearly…at Sanjeevani we move swiftly to let the world see and hear your hidden goodness and magnificence, expressively!

Digital
Even before the eyes blink technology takes a new turn…at Sanjeevani we foresee the tomorrow instantaneously, to keep pace with the changing time and technology, innovatively!

Branding
You want to be heard you want to be seen…at Sanjeevani we believe branding is not bargaining, but gaining a new epitome of trust, stability and prosperity!

Creative
Sky is the limit goes the saying…at Sanjeevani we explore even beyond the limits with the belief that creativity is a boundless activity to please the senses, sensibly!
fun facts
If you seek to perfect your brand outlook, enhance its value and increase its presence…then we are the...'Right People' !
Ads released all over India
As the saying goes 'you can't clap with one hand'…..
Sanjeevani Advertising Co started its journey with mere two hands, but today with the trust, camaraderie and support from all our clients and associates, we have successfully survived and progressed withstanding the test of all times!
Why Sanjeevani
Start expecting more and more ...
Following the principle of 3Rs – To do the RIGHT THING at the RIGHT TIME and at the RIGHT PLACE stringently, Sanjeevani Advertising Co, an INS accredited agency, is the 'Right Place' to see your brand prosper with competitive creativity that's beyond the ordinary.

At Sanjeevani, we offer complete advertising solutions as a one-stop-shop with limitless avenues to explore and exploit our creativity, thereby creating a comfort zone for your brand; to mould it as a finest and fittest brand empowering it to outshine and outgrow any competitions! Diversity being the hallmark of Sanjeevani, our team delves deep into the realm of creativity to produce innovative, newer, advance and out of the box ideas, which communicate appropriately and perfectly to the brand's patrons and also to a wider audience.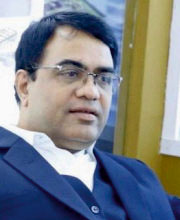 Director – Sanjeevani Advertising Co
FROM DIRECTOR'S DESK
"Patience pays in being progressive and teamwork plays prominently in achieving prosperity" with these views and a striking creative bent, Ram Jadhavv set foot on a journey that was verily distinct from family traditions.
Following are a few testimonials shared by some of our esteemed clients.
Few Views that Make Good News!
"I have many good things to mention about Sanjeevani Advertising for their all-round and round-the-clock excellent creative services, one of them being their ideation, conceptualization, production, and complete communication for our BMC stall for the Coastal Road project, at the Magnetic Maharashtra event that was held at BKC, Mumbai and also in Bangalore, which was awarded as the 'Best Stall'. Apart from this they also did films, press ads, PR & events and various activities that were highly appreciated."
"Since the introduction of GST, Sanjeevani Advertising has been providing several creative services that we need to educate the masses. Sanjeevani has also been doing regularly 'GST Anniversary Events', films, etc since the inception of GST that have been well received and appreciated. We are very satisfied with their creative services and wish them success."
"Sanjeevani Advertising is with us from the time GST was introduced and to inform the masses about its benefits, procedures, rules & regulations, etc., Sanjeevani has done a great job by doing anniversary events, films and other necessary creative communications. Their work is satisfactory and timely delivery, which is very important for us." 
"The concept of India Circus is to bring vibrancy, innovativeness and freshness through our range of home décor products so that homes would be lively through 'Luxe Living'. This, I believe Sanjeevani Advertising has done marvelously through their excellent and highly efficient media planning, buying along with timely delivery for our various Ad campaigns. I am well content with Sanjeevani and wish them good luck and success."